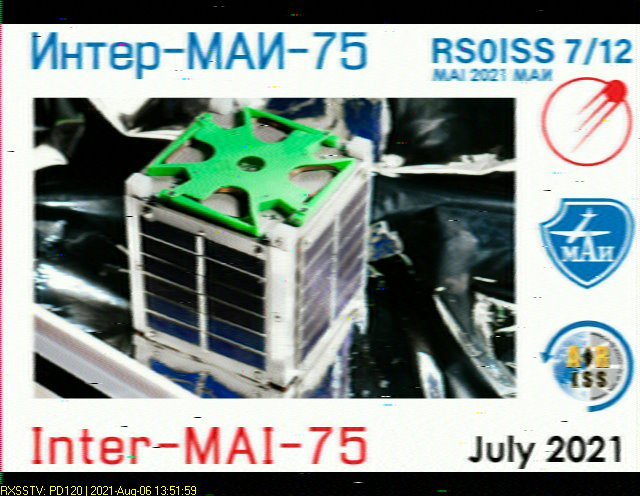 Friday and Saturday August 6 – 7, 2021, Russian cosmonauts onboard the International Space Station will transmit SSTV images from the station on 145.800 MHz FM. They will use SSTV mode PD-120.
The transmissions are part of the Moscow Aviation Institute SSTV experiment (MAI-75) and will be sent via RS0ISS, the ham station in the Russian Zvezda (Service) module using a Kenwood TM-D710 transceiver.
The announced schedule is August 6, 10:50 UTC – 19:10 UTC and August 7, 09:50 UTC – 15:55 UTC. Dates and times are subject to change.