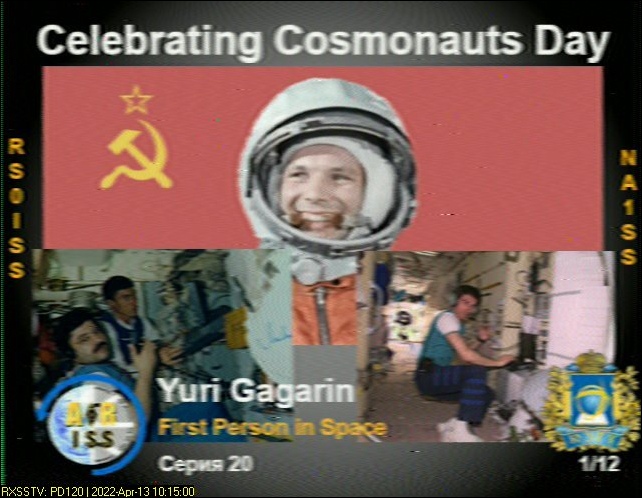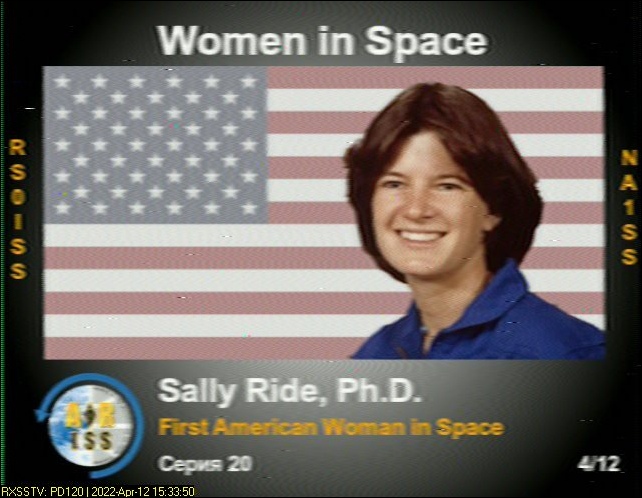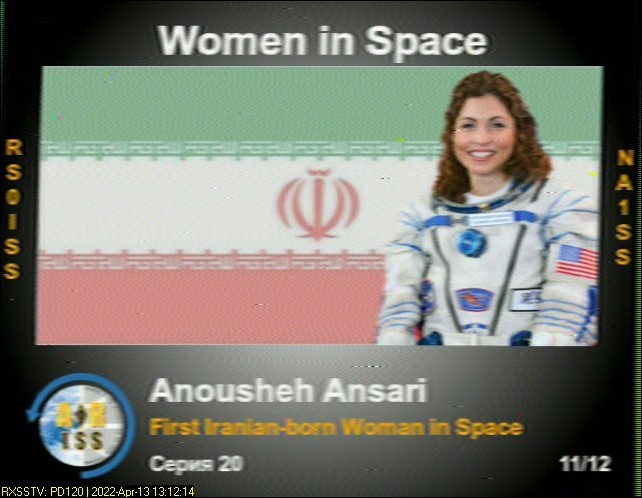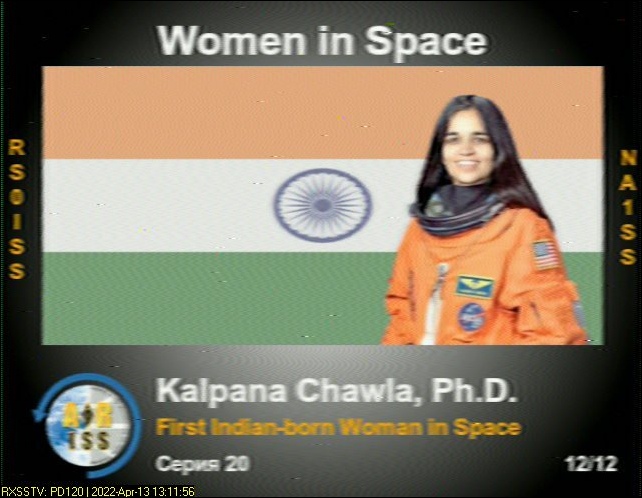 Thank you for the report that you sent to ARISS. In the attachment, I am sending you the official "ARISS SSTV Award".
April 12th is the annual Cosmonautic Day to commemorate the first human flight in the Space by Jurij Gagarin in 1961. The images of this ARISS SSTV event series 20 are also honouring the "Women in Space". Our ARISS award shows from the left to right: Linda Godwin – the first female astronaut to conduct ARISS school communications from the ISS; Peggy Whitson – the first female ISS commander; Valentina Tereshkova – the first woman in space.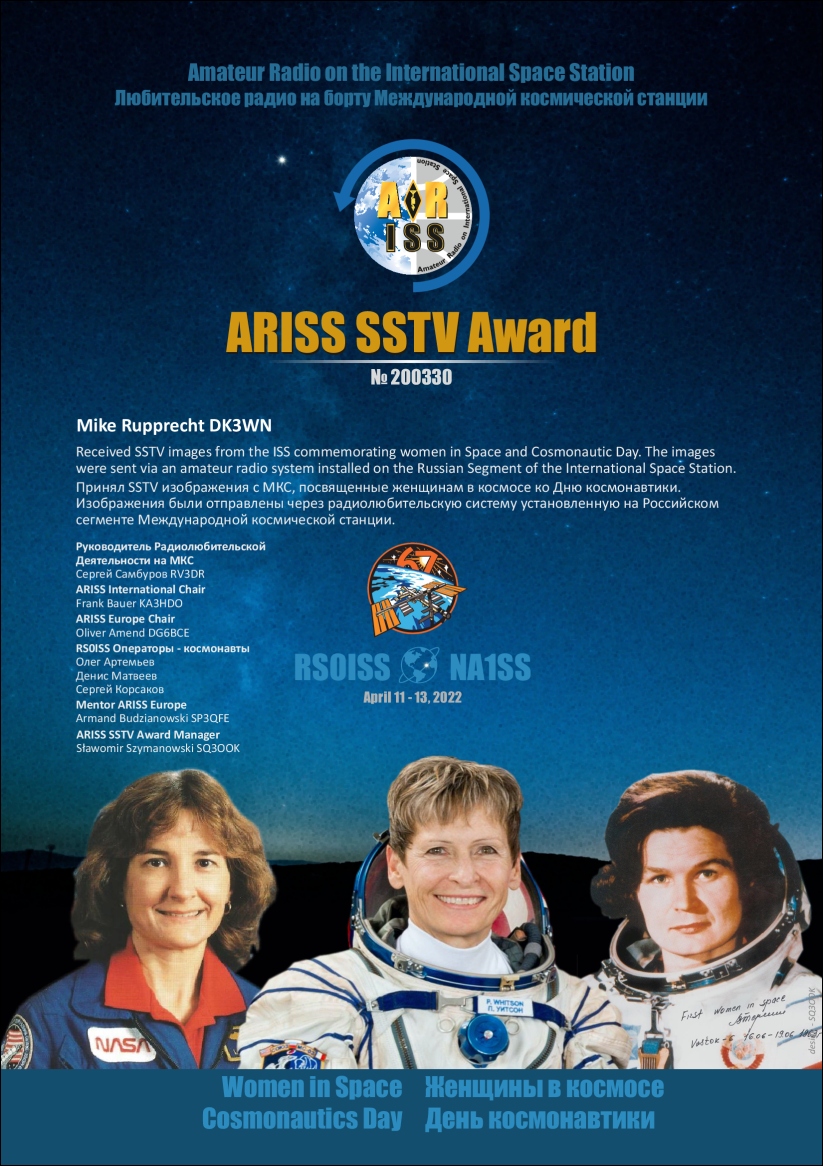 The ARISS SSTV event was realized thanks to the commitment of Sergey Samburov RV3DR from ARISS Russia and Frank Bauer KA3HDO – ARISS International Chair, as well as many other people. The official ARISS awards are provided by the ARISS Ad-hoc Award Committee: Oliver DG6BCE (chair), Armand SP3QFE, Francesco IK0WGF, Bruce W6WW, Shizuo JE1MUI, Darin VE3OIJ, Ian VE9IM.
Amateur Radio on the International Space Station (ARISS) is a cooperative venture of international amateur radio societies and the space agencies that support the International Space Station (ISS). The primary goal of ARISS is to promote exploration of science, technology, engineering, the arts, and mathematics topics. ARISS does this by organizing scheduled contacts via amateur radio between crew members aboard the ISS and students. Before and during these radio contacts, students, educators, parents, and communities take part in hands-on learning activities tied to space, space technologies, and amateur radio.
More info:
https://www.ariss.org/
https://www.ariss-eu.org/
https://ariss.pzk.org.pl/sstv/
—–
Greetings – Slawek SQ3OOK, ARISS SSTV Award Manager