Hi, Mike,
I received a report that it may be KAGAYAKI 437.376MHz CW with VERY VERY WEAK signal.
Would you try the reception experiment with EME equipment?
JE9PEL, Mineo Wakita

No – nothing heard from KAGAYAKI. It was KKS_1 going through the spectrum. Maybe this was the signal what was heard.
I tracked on 437.376 MHz with TLE Object D. KKS-1 came twice because of doppler and could clearly identified (CW beacon).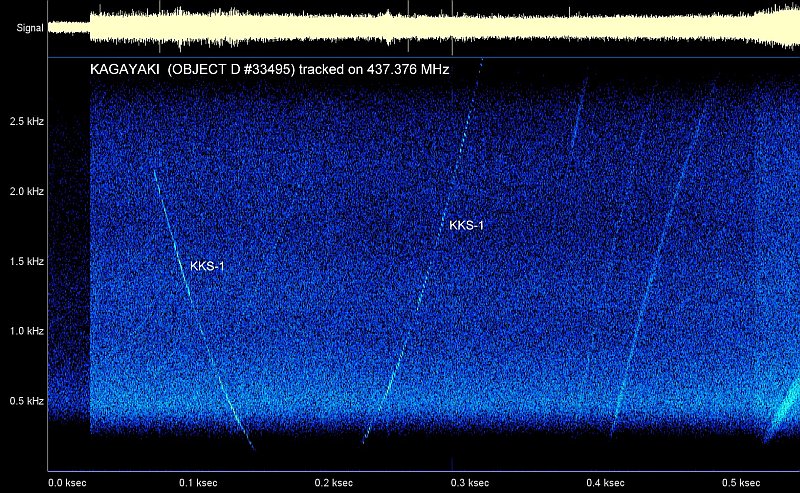 11:40 UTC 23° elevation pass