Rotation Period
25 Mar 2022 = 2.59 seconds (from the Sun Sensor Data)
26 Mar 2022 = 2.66 seconds (from the Sun Sensor Data)
27 Mar 2022 = 2.70 seconds (from the Sun Sensor Data)
28 Mar 2022 = 2.75 seconds (from the Sun Sensor Data)
29 Mar 2022 = 2.88 seconds (from the Sun Sensor Data)
30 Mar 2022 = 2.93 seconds (from the Sun Sensor Data)
31 Mar 2022 = 2.98 seconds (from the Sun Sensor Data)
AO-73 continues spinning about the Z-Z axis with the Z-Z axis slowly precessing about AO-73's centre of mass in a non-stable attitude.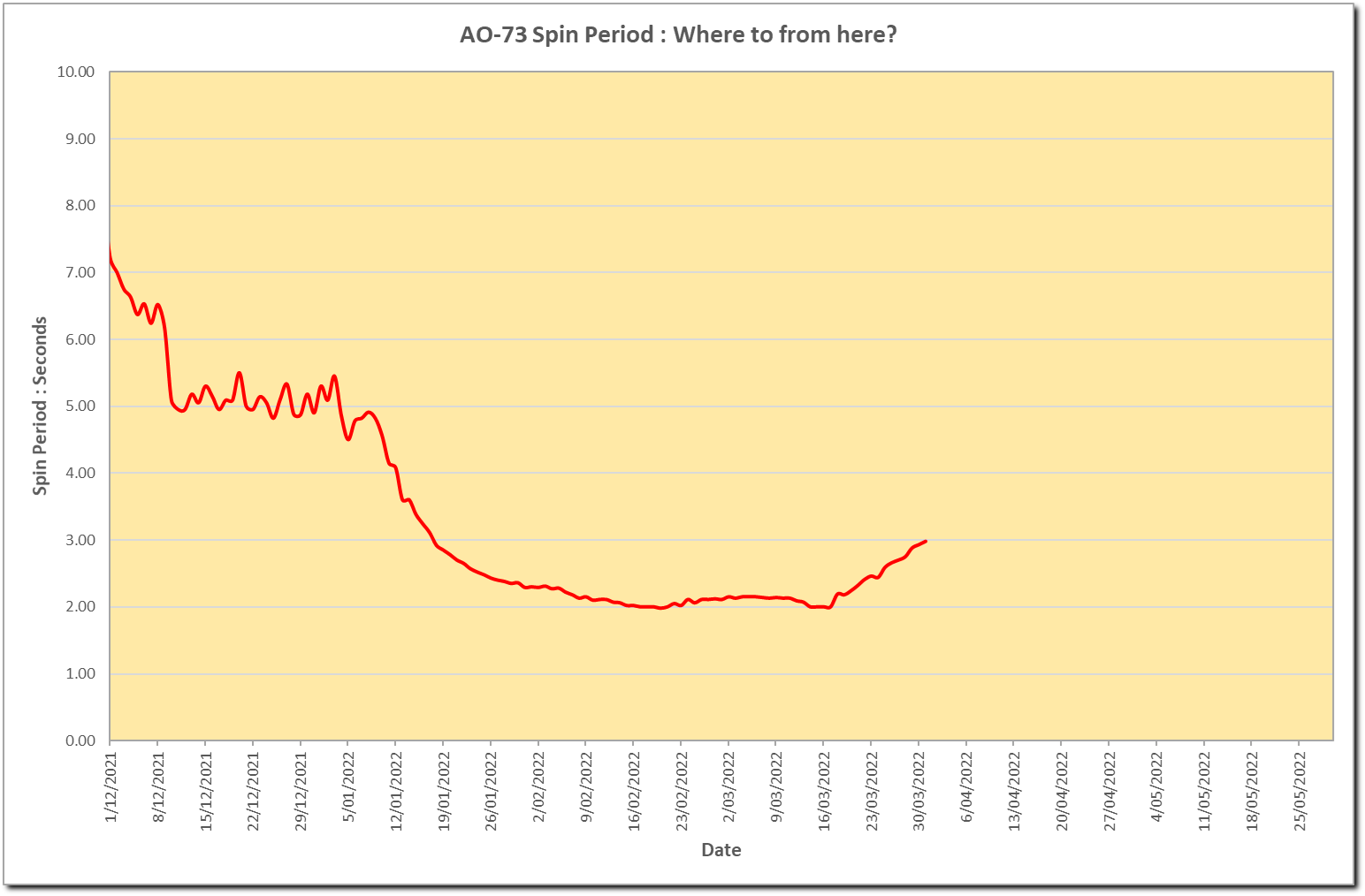 This week we have observed the spin rate of AO-73 slowing by a small rate on a daily basis, not seen for some time.
Unsure whether this is commensurate with change in Sun angle or the secondary rotation of AO-73's Z-axis about the offset centre of mass.
73 de Colin VK5HI.